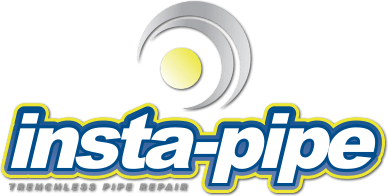 Commercial & Residential Trenchless Sewer & Drain Services in the Pacific Northwest
Insta-Pipe, Inc was formed in January of 2009 to serve the Trenchless Pipe Rehabilitation Industry and works in Residential, Commercial, Industrial, Municipal & Military environments in the North-Western United States.
Insta-Pipe, Inc specializes in the installation or Trenchless pipe repairs including:
Sewer, Storm Line & Water Transmission Main, Trenchless Pipe Rehabilitation
UV Cure CIPP Pipe Lining (Cured In Place Pipe) 4" – 36"
CIPP Point Repairs and Mechanical Repairs & Seals
Top-Hat Service Connection Liners, Reinstatements & Robotic Cutting
Primus Liner (for pressure pipes & water mains)
HDPE Fusing
Manhole Repair, Rehabilitation & Vacuum Testing
CCTV (camera) Inspections, Small and Large Pipe
Residential, Commercial, Industrial, and Municipal Projects
REPAIR PIPES WITHOUT TRENCHING, WITH PIPE LINING SERVICES
With over 25 years of experience, Insta-Pipe Trenchless Pipe Repair can rehabilitate/repair sewer, storm lines, water transmission mains and repair outside drain pipes with pipe lining services in WA, OR and surrounding areas. Don't trench when you can take advantage of our pipe lining evaluation and services.
See our Website
www.insta-pipe.com
Follow us on Facebook
Phone: 360-943-5840 Toll Free: 866-463-9747
Insta-Pipe, Inc. – Trenchless Pipe Repair
855 Trosper Rd SW, 108-204 Olympia, Washington 98512
Thera, Olympia

Gene, this is the perfect cap to this project. Thank you. The guys gave me a little piece of the sock, a piece impregnated with resin, and the cut end of the new line and I've already done a show-and-tell with my neighbor. I never dreamed my sewer main replacement would be as cool as it was. Hammerhead Bluelight - glad to know the product name. Super interesting process.
And sincere tip of the hat to Insta-Pipe for somehow accommodating a small residential project in the midst of the major municipal and industrial projects you do. Wow! I'm impressed that you guys would take on a project like mine, and am really proud that our hometown business is such a major player statewide.
Max and Brett were great to work with. Hopefully I wasn't too much of a pest but it was all so interesting.
Expect more residential inquiries from this neighborhood. I'm already singing your praises.
Thanks again for making this not only painless, but really cool too.
Steve M. - Seattle, WA

Thank you both and your crew for the work. I met a number of your crew and they were all unfailingly polite and enthusiastic about their work. Have a great holiday season.
Blake L. - Lacey, WA

Thank you for all the great information! We will review and touch base if we have any questions.