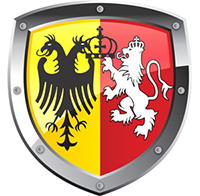 Gorlitz Sewer & Drain, Inc.

A WORD TO OUR CUSTOMERS
Following a Dream
Since immigrating to America, Gorlitz Manufacturing founder Gerd Kruger said, It was always my dream to create a business that was needed and supported by thousands of individual entrepreneurs. In 1984, Gorlitz Sewer & Drain, Inc. was established and since that time became one of the largest manufacturers of Drain Cleaning Equipment and related accessories in the entire United States. We developed a unique line of equipment offering simplicity, reliability and affordability to support the professionals in the drain cleaning industry.
The Marvels of Manufacturing
With the rapid development of CNC (Computer Numerical Control) operated equipment during the 1980's, the entire production process throughout the world begun to change. With no option left, either to join this new technology or to be pushed out of business, our mind was made up. Today, we manufacture parts in seconds instead of minutes, automatically, with precise tolerances and improved quality. Two, four and six axis machining centers and coiling machines including welding robots are the norm of today's technology and success.
Gorlitz Engineered Equipment
Our equipment has proven itself many times over because it had been designed by engineers, built by qualified machinists and tested by professional operators before our Gorlitz label is attached to the equipment. Gorlitz offers a vast line of Drain Cleaning Machines and High-Pressure Water Jetters as well as Supporting Equipment to assist and to satisfy the most discriminating professional.
Gorlitz Network and Support
Gorlitz is supported by a vast network of distributors located at strategic locations throughout the United States. We offer walk in sales and over the counter sales to the end user, which may include municipalities, proprietors, plumbers and drain cleaners. We also offer in house equipment demonstrations, lectures as well as technical support by our sales department personal.
History of Gorlitz, the Corporation and Town
Gorlitz offers and sells a book called Escaping Communism, Embracing Capitalism to shed some light on how the Gorlitz corporation became about. It is a true story beginning with the escape from East-Germany, landing in Canada with only 30 dollars to his name and the ups and downs of the founder's life experiences.