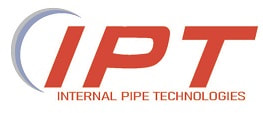 Internal Pipe Technologies

Internal Pipe Technologies (IPT) is a fully integrated Technology Company servicing the "Infrastructure Renewal" markets. IPT serves these markets by delivering industry-leading technologies from our internal R&D division or our global technology partners.
A New Approach…
Internal Pipe Technologies will utilizing QR Codes in the field as a method of on-site focused training for technicians. This approach will replace classroom-based training.
"How to videos" will continually be updated for a fresh training vibe that will keep technicians wanting to learn.
QR Codes will be embedded on all IPT products and equipment.
QR Codes will provide information about the product, equipment, or service better and faster.
IPT's QR information will be a proprietary internal training mechanism for users.
This puts key data on installations of trenchless technologies at the field technicians' fingertips. A virtual on-site live training program.
"Taking the Industry to the Next Level"
IPT Offers a Suite of Products:
Cured-in-Place-Pipe (CIPP)

Pull-in-Place​
3 Colour Private Label
Inversion
Liners
Resins

Pressurized Epoxy Coating

Gator Drain Tools

AQUAPEA

Spartan
About Internal Pipe Technologies
IPT prides itself on its management and experience that management can bring to its user. Our management is made up of some of the most successful people in the small-diameter rehabilitation industry. Our unique approach to learning and a constant drive to continually lead the industry with the introduction of truly innovative products and technology have spanned decades in the industry.
Like our approach to the readily accessible training materials, our advisory board is made up of individuals that have spent years in the industry and have driven change and innovation in the rehabilitation markets. Our approach is to take this knowledge and put it to work for the betterment of the industry and create an industry think tank that will "Take Our Industry to the Next Level".