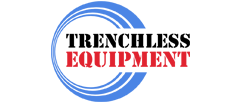 ABOUT THE COMPANY
One of our founders of Pipe Bursting Parts has been manufacturing pipe bursting equipment since 1999. We provide the finest quality in trenchless applications. We strive for best in class customer service. We are here to help plumbing companies make their jobs easier and faster.
PIPE BURSTING AND HOW IT WORKS
Pipe bursting differs from the traditional dig and replace pipe replacement method in that is eliminates digging the whole site. Pipe Bursting is a technology that connects a bursting head with a wire rope or a rod that is connected to a pulling device that uses enough force to allow the bursting head to split or burst the old pipeline and push back the soil to allow the new pipeline to be pulled into place. This process requires only two holes or pits to perform the job. The equipment or exit pit is where the pulling equipment is placed and the pipe or entry pit is where the bursting head and pipe enter during the beginning of the pipe replacement. After the pipeline has been pulled into place, the equipment is removed from the exit pit to allow the contractor to connect to the pipe and install a cleanout.
FINANCING
TE will work with any financial institution that our customers prefer. We can also suggest financiers who experienced and knowledgeable in the plumbing and pipeline industry. Our goal is to make the process as easy as possible for our customers.
EQUIPMENT DELIVERY
We will work with any shipping company, or suggest our shipping company, to deliver the ordered equipment to an agreed site.
TRAINING
We offer training for a complete unit purchased from us. One of our representatives will work with you on your job site to ensure the correct and safe use of our equipment.