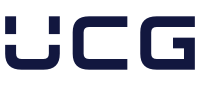 UCG, is an innovative and unique service company built with a focused dedication to delivering the best customer experience.
For over a decade we provided sales, service, support and repairs of all brands of underground locating systems.
UCG's team of professionally trained engineers brings more than 165 years of combined experience to offer precise service and support to our customers.
With proven expertise in a variety of technical specialties including navigation, air traffic control and telecommunications, our engineers are pioneers in delivering the best solutions for our customers.