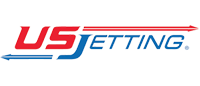 Our History
Nick Woodhead, President & Founder of US Jetting.
Mr Woodhead introduced the concept of high pressure – low flow jetting to the US market in 1982.
Raised in North Africa, England, and South America, Nick has been a part of the jetting industry for over forty five years. He started as a jet operator in England in 1973, and was recruited to the states in 1979 to eventually introduce the American version of the jetter in 1982. After several years, he started his own business, US Jetting, which has been in business for 28 years and is located in over 44 countries.
Contact us today to find an authorized US Jetting Service Station near you! 1-800 JETTING