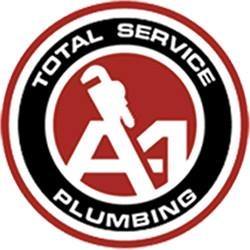 A-1 Total Service Plumbing
We are A-1 Total Service Plumbing
A-1 Total Service Plumbing is proud to provide only the highest quality residential, commercial, and industrial plumbing services across Los Angeles, South Bay and Orange County. Licensed, bonded, and insured, our plumbing specialists take full advantage of extensive training and experience to get the job done right the first time around.In this industry, we realize that trust goes a long way in keeping our clients happy and satisfied through every stage of a job, large or small. If you are in need of a plumber, you have come to the right place.
Los Angeles Pipe Relining
Don't Dig Up Your Yard – Ask About Perma-Liner Trenchless Pipe Relining!
A-1 Total Service Plumbing provides top-quality plumbing services for all your home or commercial plumbing needs. For over 65 years, our team of highly-trained and skilled Los Angeles plumbers have helped our customers fix whatever their problem may be with a dedication to prompt, courteous service and exceptional workmanship. We offer the latest and greatest in pipe relining technology by Perma-Liner Industries in order to solve your problem quickly and get any issues in your home fixed right the first time. We're even available for emergency services because we recognize that your plumbing doesn't always wait until business hours to give out. We are ready to answer your calls 24 hours a day, 365 days a year!
We take the hassle out of pipe repair
You can fix your underground sewer lines without digging them up and replacing them.
Your sewer and water lines that run in and out of your home are extremely important, but over time they eventually wear out and become damaged. In the past, this meant you would have to dig up your yard, pull out the old pipes, and place in new ones—a process that took days, tore up your property, and cost thousands of dollars. Today, homeowners have a new, better option available that saves money and fixes the problem economically: CIPP (cured-in-place pipe) relining.
Offered Services:
Karina Rodriguez

I used A1 Total Service Plumbing, twice.. they were on time as indicated per my conversation that morning.
Guillermo my tech arrived ready to handle my problem and was very professional.
He was very efficient explaining the cause and what the cost would be.I would recommend A1 to anybody. Thanks again
S S

We were having a huge emergency our toilet was overflowing flooding the whole downstairs and they responded quickly even though it was after hours on the phone they were professional empathetic and helpful and dealing with a situation before the technician arrived.
They were personable get professional and worked quickly and thoroughly did the job very well.
If you've ever had something like this happen you understand hell capable polite knowledgeable people attending to your issue and this company was all those things.
I can't say enough good things about our experience and I highly recommend this company to anyone and everyone for any issues I may have with your plumbing thank you so much thank you
Marlinda Zermeno

I called early this morning, and within or less than 1 hr. John & his 2 associates arrived. John explained what was needed. They were very friendly and Professional. They were done within 1. I give your Company 5 Stars along with John & associates. I will recommend your company to everyone. I have you on Speed Dial. Thank You again.