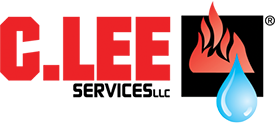 PLUMBING COMPANY IN AKRON, OH, AND NEARBY AREAS
At C. Lee Services, our business has been in the field of conducting effective plumbing and sewer system repairs for decades, and we are proud to offer our services in the Akron, Ohio area; including Silver Lake, Ohio. We are devoted to assisting our customer's with all of their concerns and addressing them with responsibility and dedication. Chris Lee, the owner of C. Lee Services, prioritizes the safety and satisfaction of our customers while fostering strong, meaningful relationships with our community above all else:
I'm a third generation master plumber in Akron, OH with more than 30 years of experience providing first-rate plumbing, heating and air conditioning (HVAC), drain cleaning, and duct cleaning services to homeowners and businesses in Northeast Ohio. I am the proud recipient of the award for leadership from the Plumbing and Heating and Cooling Contractors Association, and I currently serve as the president of the organization.
As a Christian-owned business, we are committed to maintaining the highest standards of honesty, integrity, courtesy, and professionalism. Through superior workmanship and strict adherence to local and state plumbing codes, we are serving the needs of the community while protecting people's health.
Our company's reputation is everything—and it's in your hand. We approach each job like our future depends on it, whether we're providing basic plumbing repairs or a complete bathroom renovation. We strive to be a company that our valued customers can recommend to their family, friends, and neighbors without hesitation.
You can count on us for affordable prices, superior work and an on-time guarantee. We'll respect your home and your time and work around your schedule. You have my word on it.
Lisa Kunzo

The service technicians are always on time, courteous and attentive. I have met four different technicians and have never experienced poor service out of any of them. The techs listen to my concerns and do their very best to address the issue. They also clean up any mess made and leave the work area neat. Good people, great service.
Jessica Dough

Very personable. Took the time to explain the work being done. Asked several times during service if I had questions or concerns. Very reasonable prices for quality of work. Wouldn't hesitate to use again. Great!
Robert Dieter

Tony and Justin with C. Lee Plumbing did a great job quickly repairing a plumbing leak and also some additional plumbing repairs that needed to be updated. They quickly identified solutions and completed the repairs. Both were very punctual, professional and cleaned up well after the repairs. Highly recommend C Lee Plumbing AND Tony / Justin. THANK YOU