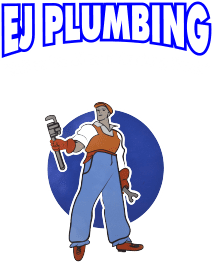 Trenchless Sewer Line Replacement in San Jose
Non-Invasive Plumbing Services across Palo Alto & Mountain View
EJ Plumbing knows In the past when you experienced a more severe plumbing issue, that could mean that bulldozers were brought in and your backyard was dug up. This was often what was needed to repair the problem and to avoid the situation getting worse. This was a costly and time-consuming process, that would destroy your backyard and create a large inconvenience. Many people would try to avoid getting the work done and would end up making the problem even worse.
Minimally Invasive Repair of Sewer & Water Pipes
Fortunately, trenchless sewer replacement in San Jose is a great alternative that can now allow many people to avoid the former methods of repair. Through various techniques, we are able to fix a number of different plumbing issues effectively without having to dig up your yard. Our knowledgeable Santa Clara & San Jose plumbers have extensive experience in the installation, repair, or replacement of trenchless sewer lines.
The advantages of trenchless sewer lines include:
Fast turnaround time
A more cost-effective solution
Keep your backyard and landscaping intact
Repair blocked pipes or leaky lines
A far less intrusive method than older solutions
Repair pipes that are worn down by freezing and thawing
The benefits of our trenchless sewer replacement in San Jose cannot be stressed enough and what used to be a headache and a large, unforeseen cost, is now a much more manageable situation. Our team can make the repairs fast, addressing pipes that were installed incorrectly, fixing leaks, installing larger systems, and offering a host of other services.
Will My Yard Be Destroyed If I Need Sewer Line Repair?
You don't need to destroy your lawn just to repair your sewer lines. When it comes to repair their sewers, many homeowners worry what the process will do to their lawn. Because much of the sewer system lies beneath the home, old methods for sewer relining and repair involved digging up unsightly trenches.
Luckily that's a thing of the past. At EJ Plumbing, we use cutting-edge technology and non-invasive methods to provide quality services. With our trenchless sewer line replacement, we reline the sewer pipes without having to dig anything up. This way you can keep your lawn looking impeccable.
Highly Rated in Service & Customer Satisfaction
With such a large undertaking, you need the right Santa Clara plumber for the job. Our plumbing business is highly regarded throughout the community and we are well-rated across the board, including our five-star rating on yelp and our BBB® A+ rating. We continue to deliver exceptional results, not only for trenchless sewer repair but also for drain clearing in Santa Clara & we'd love to do the same for you.
Call us today at (650) 513-8852 for additional information on trenchless sewer line replacement or to schedule an appointment with a knowledgeable plumber!
Michele Bielak

Eddy did a great job re-fitting two hose bibs to accommodate new irrigation. We have used EJ Plumbing multiple times and will continue to call them for all our plumbing needs! Prices run a bit higher than other shops, but their employees are professional and the work is great. From the admin side... was able to get appointment quickly, received "heads-up text" Eddy was on his way, and got a detailed invoice via email after the job was done. Highly recommend!
Fred Anderson

I had a need for fast plumbing repair in Cupertino and had searched across the internet for the right agency. I was very pleased with all of the responses but somehow the contact w EJ felt right. They weren't the lowest bid nor the highest but in my interaction made me feel the most comfortable performing the work. They were professional, efficient and found a great alternative to what could've been a lot more work. They are C-19 aware and slays masked. The repairs were done by Gavin and Ivan and an excellent teamwork between them. Highly recommend EJ plumbing and if these two dudes are Available for the work, make sure you ask for them.
Jay Jacinto

Looking for quotes on a lateral replacement and called EJ plumbing for an estimate. Daniel Jimenez came by, took a look, and was the only person who said that it's not 100% necessary. I really appreciate the honesty and transparency as other plumbing companies have come by and not mentioned anything about NOT doing work. EJ plumbing will definitely be my go to plumbers from now on.