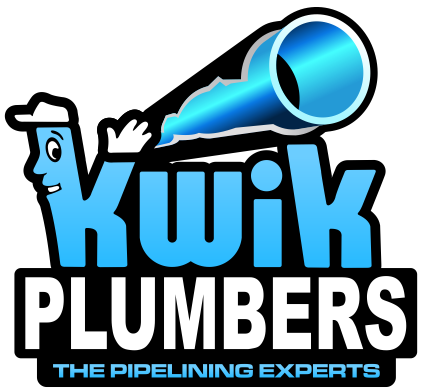 THE EXPERT FOR TRENCHLESS PIPE RELINING IN JUPITER, FL, AND THE SURROUNDING AREAS
When your older home or building develops a pipe problem, you might wonder if replacement is the only solution. At Kwik Plumbers, we perform trenchless pipe relining in Jupiter, FL, and the surrounding areas to restore your existing pipe with minimal downtime or disruption. Let's take a look at trenchless relining and how this process could benefit your property.
Trenchless relining offers an alternative to traditional sewer pipe repairs. It involves pushing a flexible tube filled with resin through the sewer pipe. We cut the tube to size. After inserting the tube, our crew blows compressed air or steam into the tube. This cures the resin and bonds it to the host pipe.
THE MAIN BENEFITS THAT YOU CAN EXPECT
Trenchless relining requires minimal to no excavation. This means a shorter project duration and a lower cost. The process also maintains traffic and pedestrian safety. When we perform a trenchless relining project, we leave no mess. Your driveway, sidewalk, landscaping, and other property features remain intact. The process only requires one or two access points, and we use an existing manhole or sewer clean-out when possible.
THE BIGGEST ISSUES WE ADDRESS
We use trenchless relining to address corrosion and rust in pipes. Cast iron pipe lining also fixes dents, fractures, and abrasions to pipes. We use it to prevent tree root intrusion and to correct slight offsets.
WHY CHOOSE KWIK PLUMBERS
When you need one of the trusted pipe lining companies to restore your pipe, look no further than Kwik Plumbers. Since 1982, our locally owned and operated company has offered cast iron pipe lining with state-of-the-art trenchless technology. Our minimally disruptive process preserves your landscaping and minimizes downtime of your wastewater system. We offer a no destruction, no mess service with accurate results on every project.
CONTACT US FOR MINIMALLY INVASIVE PIPE REPAIRS
For more information about trenchless relining or to obtain an estimate, reach out to us at Kwik Plumbers today. Feel free to call our team or fill out the form for an appointment. We look forward to hearing from you. We provide:
– Trenchless Pipe Lining Jupiter, FL
– Trenchless Pipe Lining Boca Raton, FL
Morry Gottlieb

Dan and his team at Kwik Plumbing are outstanding. Our condo building main pressurized water supply 5" copper pipe had several leaks. Kwik was only Company with ability to locate 5" copper pipe and technical capabilities to successfully complete repair. Water and air conditioning for 69 unit building was shut down. Dan estimated time to repair as 12hours. Dan and his team planned out project and arrived at 4AM on the scheduled day. The project was complete by 4PM same day as planned. We are 69 happy customers!
Star Light

We hired Kwik Plumbers to do full house sewer line pipelining after discovering that old cast iron pipes were completely cracked and corroded under the foundation. A plumber sent by the home warranty company said the only option to fix a broken kitchen drain line was to tear up all of the (new) tile flooring in the house, which would have cost thousands to repair and replace. Once hired, Kwik Plumbers did a prompt video of the entire sewer line system and we learned all the pipes needed lining. It wasn't cheap but they got the job done quickly and we were very happy with the outcome. Highly recommend!
Jeffrey Devers

Great plumber!
Quick call back and scheduled appointment.
Showed up on time. Professional, friendly, and courteous.
Very reasonable price for the work done.
I will call Kwik for my plumbing work from now on.