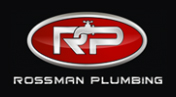 HISTORY OF ROSSMAN PLUMBING
Rossman Plumbing is a family-owned business located in the beautiful city of Eastvale, California. Founded by Matthew Rossman, the company began operating out of his garage to provide plumbing and drain cleaning services to nearby customers. Matthew's wife, Crystal, has been an essential part of the process. In addition to her U.S. Air Force career, Crystal provided much-needed office support for their growing business.
ABOUT MATTHEW ROSSMAN
In 1994, one year after graduating from Ontario Cristian High, Matthew decided to pursue a career in the plumbing trade. It was at his first job, working for his brother-in-law, that Matthew learned the basics of plumbing such as re-piping homes. He spent some time working in the construction trade but ultimately decided this was not the path he wanted to take. In 1999, Matthew began his career in the service and repair plumbing trade. He took advantage of the additional training and educational programs offered by the large company at which he was employed. After quickly climbing the ladder as a Service Technician, Matthew decided to move to a much smaller, family-owned company. He spent many years helping to grow this business. When the company merged into a corporation of several companies, Matthew was presented with a unique opportunity. He implemented a training program that would teach others the important skills he had learned years before.
Matthew obtained his contractor's license in 2008. As proof that his training had paid off, he passed the test his first try and in record time! Matthew looked at business differently now. He remembered the days of working for his brother-in-law's small company and the days of building up the second small business. Matthew decided to start a company of his own, Rossman Plumbing, with the core value: "Don't over-promise and under-deliver to anyone."
Jean Mackowiak

David was the name of the plumber who came to fix the leak in my wall. He was very nice and professional. He answered all my questions. Thank you David.
Helen Godoy

Dale Skinner did a great job. He replaced the water pressure regulator and some pipes outside the house. He is very nice, professional and quite knowledgeable as he responded to all my questions and even offered suggestions to help me out. Would definitely recommend him.
Tracey Walther

Yesterday Joe came out and replaced our water pressure valve. He was very pleasant, knowledgeable and was very prompt. He came and determined what was wrong, left to go and get the part and was back and changed it out very quickly. Very nice guy and very respectable.