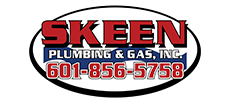 Skeen Plumbing & Gas, Inc
THE LEADING PLUMBER IN JACKSON, MS, AND SURROUNDING AREAS
Since 1985 we have been serving the Jackson Metro area, as well as the state of Mississippi with the highest quality plumbing repairs, installations, and service.
PIPE BURSTING IN JACKSON, MS, AND SURROUNDING AREAS
Another facet of our Don't Dig technology is pipe bursting in Jackson, MS, and the surrounding areas. Using this method, we essentially pull a new pipe through your existing sewer line. This method works especially well on lines outside the home. It allows for replacing the sewer line with a minimum of disruption to any existing pavement or landscaping.
After using our color video systems to diagnose the problem areas in your line, we will pull a brand new pipe through the existing problem pipe creating a brand new sewer line. The HDPP pipe has heat-fused joints, creating a solid line the length of the existing pipe. This helps prevent future leaking joints and keeps the roots from trees, turf, and landscaping from entering the line and disrupting the proper flow of the sewer from the home or building.
As with all sewer and drain jobs, we will use our color cameras to video the work to be sure that it was properly completed. We know you can't see it in your drains so we will video it for you.
If you require pipe bursting services, have a qualified plumbing company in Jackson, MS, and nearby areas to be in charge. More and more local property owners are choosing pipe bursting to replace subsurface piping without excavation, and we believe that you'll appreciate the many advantages of this process.
THE BENEFITS OF PIPE BURSTING
This method of pipe repair requires very little digging, so it reduces or even eliminates the extensive property damage that's associated with traditional pipe replacement work. It's also an excellent option for replacing difficult-to-access pipes located under structures, roads, and driveways.
We provide pipe bursting in:
– Jackson, MS
– Madison, MS
APPLYING PIPE BURSTING TECHNOLOGY
The pipe bursting process employs a drilling head to break up the old pipe. This drilling head is attached directly to a pipe puller that hauls a new pipe into place. Pipe bursting is an effective way to replace pipelines that can no longer perform properly due to extensive settling, irreparable damage, or lack of sufficient capacity. This does require significantly more equipment and labor than standard trenchless pipe repair so it should only be implemented if pipe replacement is the only option.
SCHEDULE AN APPOINTMENT TODAY
Our team has been serving Jackson and surrounding areas for more than 30 years, and we're fully licensed to perform pipe bursting and other no-dig pipe repair technologies. We're available 24 hours a day, seven days a week, and we offer prompt scheduling and on-time service for the convenience of our clients.
Call Skeen Plumbing & Gas or fill out the online form for more details about pipe bursting or to book an appointment for pipe replacement or pipe repair today. We provide:
– CIPP Pipe Lining
– CCTV Video Inspection
– Leak Detection and Pipe Location
Ryan Jones

I absolutely enjoyed every ounce of service. Its worth every penny!!
Patrick O Brown

had an extreme problem with no water, they came same day, fixed it immediately and with a great price and very professional.
Jason Brunk

Very prompt same day service with knowledgeable staff. Will call Skeen again for my future needs.