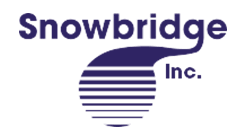 Wasterwater Services & Underground Pipe Repair
We provide residential, commercial, industrial and municipal jetting and televising services, trenchless pipe lining and pipe bursting in Colorado and surrounding states as well as septic system installation in the Central Mountain Region.
Trenchless Pipe Repair in Breckenridge, CO, and Surrounding Areas
Trenchless pipe repair in Breckenridge, CO, and nearby areas gives you the chance to repair your system without having to damage the infrastructure. With trenchless sewer pipe repair, your project becomes clean, easy to facilitate, and faster to complete. Snowbridge Inc. in Breckenridge Colorado near Denver is one of the premier pipe lining companies in the Rocky Mountains.
WHAT IS TRENCHLESS SEWER PIPE REPAIR?
Trenchless pipe lining in Breckenridge, CO, and the surrounding areas from Snowbridge and our other minimally invasive solutions rely on technology that has been around for quite a while. Trenchless technology is a type of subsurface construction work that requires few trenches or no continuous trenches. It is a rapidly growing sector of the construction and civil engineering industry.
It can be defined as "a family of methods, materials, and equipment capable of being used for the installation of new or replacement or rehabilitation of existing underground infrastructure with minimal disruption to surface traffic, business, and other activities." With trenchless sewer repair in Breckenridge, CO, and other areas we serve, we utilize this minimally invasive technology to benefit clients in the local area.
WHY USE SNOWBRIDGE INC IN COLORADO?
In addition to impeccable customer service, honesty, accreditations, and moral standards, there are a number of reasons why you should choose Snowbridge for all of your trenchless sewer replacement in Breckenridge, CO, and the surrounding areas:
Service for the whole of Colorado and surrounding states for your convenience
Uniformed, professional, skilled service technicians
Clean, well-marked trucks arrive on-site.
Wide range of services for your residential, commercial, or industrial property.
40 years of experience with Colorado Residents
Four Prized Accreditations
A+ Score from the Better Business Bureau
100% Satisfaction Guarantee or repairs are free
AREAS COVERED
We are the plumber in Breckenridge, CO, and nearby areas that provides services to the whole of Colorado as well as its border states, including Oklahoma, New Mexico, Utah, Wyoming, Nebraska, and Kansas.
Our service areas include:
Breckenridge, CO
Vail, CO
Aspen, CO
When it comes to trenchless pipe replacement in Breckenridge, CO, and nearby areas, rely on Snowbridge. Call us today or fill out our online form to schedule an appointment. We specialize in:
Trenchless Pipe Repair Breckenridge, CO
Trenchless Pipe Repair Vail, CO
Trenchless Pipe Repair Aspen, CO
Tom Celano

I met with Jerry from Snowbridge to assess a decade long series of problems I've had with a lift station. I walked away very impressed with their knowledge of sewage pump systems and I'm looking forward to working with them on a new system that will significantly improve my rental property. Communication from the company was outstanding and Maxine and Bill kept me informed during a busy period when they were overworked. I really appreciate the expertise, professionalism and general attitude that they bring to their jobs and I plan on working with them exclusively in the future.
MIchael Price

Great job fixing the baffles in my septic tank.
Stoner Turner

Snowbridge was very helpful when we had a blocked sewer line that was overflowing. They responded quickly and worked into the night until the blockage was cleared and backed up lines were cleared. Many thanks to their great team!