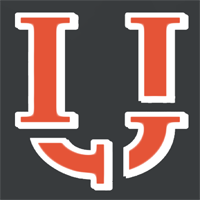 UV Sewer and Drain Lining
Underground Pipe Co. offers trenchless CIPP methods for outdated and damaged piping systems. We provide UV cure (Blue Light) lining which enables us to provide extremely successful lining installations at a very efficient speed.
Underground Pipe Co. was started as a sister company to Mark Porretta Excavating Inc. For over 35 years we have performed traditional excavating and plumbing services in the Rochester area. Lately, however, the demand for trenchless methods of pipe repair and replacement has been on the rise. Utilizing specialized equipment combined with years of experience, Underground Pipe Co. is prepared to meet every challenge presented by failing underground infrastructure.
We currently serve Ontario, Wayne, and Monroe County. Areas with the highest frequency of sewer-related issues include Manchester, Shortsville, Canandaigua, Fairport, and Rochester. This is mostly due to underground infrastructure being anywhere from 60 to 100 years old.
Canandaigua NY
Rochester NY
Fairport NY
Brighton NY
Sewer and Drain Lining
Using the latest epoxy lining equipment combined with years of experience has placed our company in a position to provide the most thorough and satisfactory sewer and drain lining services in Monroe, Wayne, and Ontario county. Underground Pipe Co. is able to replace almost all damaged pipes without digging. Whether it's tree roots, collapsed pipe, deteriorated cast iron, or holes in your pipe, Underground Pipe Co. is ready to permanently fix your issue. You don't have time to deal with clogged drains, so call us today and find peace of mind.
Who needs sewer lining?
Sewer and drain lining is primarily for customers who are tied into public sewer systems. For example, most of the liners we install are in older municipal districts such as the City of Canandaigua, the village of Fairport, or Brighton, NY. The infrastructure that is underground was installed seventy to ninety years ago and is beginning to fail. There are literally thousands homes with clay sewer pipe with tree root intrusion.
The Process
The process for which we install liners and replace old or broken sewer lines is extremely efficient. The first stage consists of cleaning and preparing the existing drain line. This can include cutting out roots, descaling, and jetting the sewer line. Afterwards measurements are taken, the liner built, and the epoxy is mixed. The resin is then poured into the new liner material, wound up inside an inversion drum, and installed from a basement or a lawn cleanout. After it is finished curing, the final result is a brand new, smooth, transitionless pipe that extends from a basement all the way into the middle of the street. No excavation or digging is required, and basement penetrations are minimal, if needed at all.
Michael Analytical

Honest, high quality work, outstanding skill and knowledge at a very fair price. Well equipped to perform the job smoothly and on time. Exceptional people skills. A wealth of experience to draw from over the years; they can solve unique problems related to your job as they did with ours.. They follow-up and stand by their work. We highly recommend this firm for all of the myriad of services they have to offer.
Derek Welch

Mark and Matt have done excellent work for me on two separate occasions. They are very easy to communicate with, receptive to your questions and ideas. They are very honest and want the job done right. They came across an unexpected issue with a broken pipe on one of my jobs. Instead of hiding it from me and taking a shortcut that would save them time, they showed me the issue, gave me options to fix it, added more time to their day and did it the right way. If I have any issues that fall into their scope of work, they are the only ones I will call.
Erin Corcoran

Fast, professional and responsive. Best experience I've ever had working with a tradesman. Highly recommend.