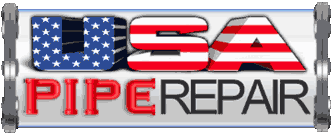 American Owned and Operated
No need to dig! USA Pipe Repair will fix broken, cracked, or separated pipes with new cured in place pipe.
Trenchless Pipe Bursting in Richmond, VA, and Nearby Areas
USA Pipe Repair offers high-grade solutions for broken or collapsed pipes with trenchless pipe bursting in Richmond, VA. Pipe bursting is a proven replacement method that is far safer and less disruptive than traditional means of Richmond pipe replacement. The replacement pipe is a single solid piece with no coupling joints. As plumbing professionals, our expertly trained technicians use the most advanced equipment to make repairs to your plumbing system with minimal disruption to your yard or flooring.
Our concentration is getting your pipes repaired or replaced with little downtime to your home or business. The USA Pipe Repair professional and emergency plumbers in Richmond, VA are available for small and large jobs alike.
USA Pipe Repair is committed to providing superior service to our clients. We proudly offer efficient and reliable services to the following locations and their surrounding areas:
Richmond, VA
Midlothian, VA
Glen Allen, VA
Arlington, VA
Charlottesville, VA
What is Trenchless Pipe Bursting?
Continuous use and age can cause even the most durable piping material to degrade over time. After decades of removing wastewater and delivering water to your home, the sewer line can develop cracks. Those small cracks can lead to weakening or a collapsed pipe. Traditional pipe repair work meant days of digging a trench through your yard to remove the old pipe and install a new line. Not only would you face the cost of pipe repair, but you would also be left with a hefty landscaping bill.
Fortunately, USA Pipe Repair uses an advanced pipe replacement method that eliminates the need for tearing up your yard. With Richmond trenchless pipe bursting, our technicians can replace underground pipes in a timely manner without days of digging.
Pipe bursting is a technique that allows our highly skilled technicians to eliminate the old pipe while simultaneously laying a new pipe in the path. With trenchless technologies, we're able to complete this job with only two access holes rather than excavating your entire lawn. One access hole is used as an entry point for the bursting head. The head is guided through the old pipe, shattering it along the way and pushing pieces of the pipe into the surrounding soil. While breaking apart the old pipe, the bursting head is simultaneously leading the way and laying the new pipe. The newly laid pipe will last for decades.
Benefits of Non-Intrusive Pipe Repair for Your Richmond Property
Richmond pipe bursting is considered one of the most effective plumbing repair options for pipe replacement. The primary benefit of choosing pipe bursting over another repair option is there's no loss of internal diameter for your pipes. The flow of water and waste won't be restricted by smaller pipes. Secondly, the condition of the old pipe has virtually no effect on the pipe bursting process as it will be destroyed during the repair.
Your home or business will face minimal downtown as the pipe bursting process typically takes only one day to complete. In addition, the repair process works for a number of pipe materials, so even if you're dealing with an older plumbing system, pipe bursting in Richmond is a viable option.
Let Our Team Rehabilitate Your Richmond Pipe System
Traditional pipe replacement with its required digging is a thing of the past with the USA Pipe Repair team. Our technicians utilize modern technology that produces a product that's much better than plumbing from years past including trenchless pipe lining and trenchless pipe repair. You won't have to worry about the quality of the repair, as the material used will last for decades to come. This simple yet effective pipe replacing method has become the go-to solution for home and business owners in Richmond, VA, as well as for property owners in Arlington, VA, and Charlottesville, VA. The USA Pipe Repair team is ready to explain the pipe bursting method to you and determine if the trenchless solution is a good fit for your plumbing issues. Contact our professional plumber in Richmond, VA, and surrounding areas today or fill out our online form to schedule an appointment.
NICK AMBER

We hired them for a sewage leak/water line problem in July 2017 and they were quick, friendly, thorough and the best price I've ever seen! Thanks guys!!! -Nick and Amber Henrico, VA
Karen Allen

The associate Sean did an excellent job rerouting my kitchen sink drain. We have had several plumbers in the past, and they never bothered to inform us that the plumbing was not up to code. I am very pleased with the fee we paid. I felt that the company cares about their clients.
Susan Ward

Sean did a great job rerouting water pipes in my slab foundation. No destruction to my house. very professional and reasonable cost. will definitely use them again.