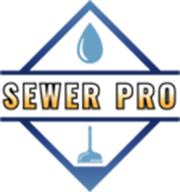 TRENCHLESS, DRAIN, AND SEWER EXPERTS IN ATLANTA, GA, AND NEARBY AREAS
At Sewer Pro, we have the reputation as the top trenchless, drain, and sewer experts in Atlanta, GA, and nearby areas. Our team is knowledgeable and experienced in identifying sewer issues and undertaking the appropriate repairs and replacements. The dedication to service that our company is known for has helped us to establish ourselves as the trusted sewer services company in the entire region.
AN ARRAY OF DRAIN SERVICES
We are known for our expertise in drain repair in Atlanta, GA, and neighboring areas. Drains are one of the most essential elements of the plumbing system and their proper maintenance is essential. When Atlanta residential and commercial customers, and those in the surrounding regions, need drain repair, our team is the go-to source.
OUR SERVICE AREAS
Sewer Pro is more than just your local plumbing company in Atlanta, GA, and nearby areas, given our comprehensive range of services. We provide all these and more in the following locations:
Atlanta, GA
Sandy Springs, GA
Alpharetta, GA
Johns Creek, GA
Roswell, GA
RELIABLE SEWER SERVICES
We are the leading provider of sewer repair in Atlanta, GA, and nearby areas here at Sewer Pro. Our expertise in the realm of sewer repair has become well established in the region and our customers rely on our dedication.
SCHEDULE YOUR NEXT DRAIN OR SEWER SERVICE TODAY
We are open seven days a week for your convenience and back our work with a 100% satisfaction guarantee. Give us a call and discover the difference our team can make. We look forward to providing you with quality, long-lasting solutions that help you maintain your drains and sewer lines for years to come.
Bruce DeLoatch

I usually do my own plumbing. But when I needed to reroute the main sewer line in my house, I called Sewer Pro. I'm glad I did. The project was done on time, on budget and no mess! My wife said she felt comfortable with their people in our home. That's important. They are courteous and professional... highly recommended.
Alex Panasyuk

These guys do great work! Trustworthy and reliable. I recommend them to my family and friends.
Magdalena Grosu

I had a sewer blockage in my house. I called Sewer Pro and they came within a couple hours. They took care of my issue, they showed professionalism and they did excellent work.